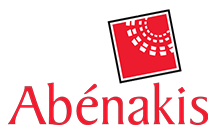 Press release
For immediate release
Indians Beyond Hollywood
Odanak, June 29, 2018 – The Musée des Abénakis is proud to announce the opening of its new temporary exhibition: The Indian Beyond Hollywood, made possible through a $120,000 grant from Canadian Heritage. This exhibition will be presented at the Musée des Abénakis from 29 June 2018 to 22 December 2019.
The warrior galloping on the wild plain and the pretty Indian princess in a teepee, does that sounds familiar? These images permeate the collective imagination, frozen in the era of the American Wild West. Hollywood films have created these stereotypical characters, here called "Indians", reducing the rich diversity of Aboriginal people to a few clichés.
Indians Beyond Hollywood is an amazing exhibition on the image of Aboriginal people in popular culture, which is divided into three zones. In the first, the images of Aboriginals invented and conveyed by the cinema of the 20th century are presented, particularly in the westerns of the first half of the century, while a stereotypical iconography of the "Indian" is being set up: the noble Indian, the traitor Indian, the Indian princess. The second area illustrates how these stereotypical images, broadcast by Hollywood films, are found everywhere around us, starting in childhood. Consumer products display images of feathered Indians, as well as toys, inspired by popular movies and television shows. A profusion of these familiar caricatured images is brought together in order to highlight their recurring presence. Visitors will find an abundance of objects showing a "kitsch" iconography of Indians in every way. Finally, the third area addresses the subject from a current perspective. Following what he saw in the two previous zones, the visitor discovers, from an Aboriginal perspective, how this long history leads First Nations people today to speak out, to reclaim their own cultural image and to denounce the misuse of their image in order to stop the generalization and stereotypes that are still being conveyed today.
In short, the exhibition seeks a better understanding and knowledge of the current realities of First Nations, thus contributing to the process of reconciliation and rapprochement between cultures, and aims to create a space for exchanges between non-Aboriginal and Aboriginal people.
The Musée des Abénakis
Since 1965, the Museum has been promoting the cultural development of the Abenaki First Nation and the conservation of its thousand-year-old traditions. Having welcomed several thousand visitors since its opening, the Musée des Abénakis is a dynamic place for educational and cultural diffusion and animation.
The Musée des Abénakis is subsidized by the Ministère de la Culture et des Communications du Québec and the Conseil des Abénakis d'Odanak.
– 30 –
For information:
Vicky Desfossés-Bégin, agente médiation et communications
Musée des Abénakis,
108, rue Waban-Aki, Odanak, JOG 1H0
(450) 568-2600
www.museeabenakis.ca