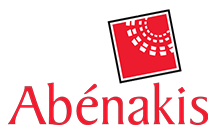 Press release
For immediate release
Microcosm
Presented from October 27, 2017 to March 15, 2018
Odanak, October 27, 2017 – The Musée des Abenakis is pleased to present the exhibition Microcosm, which, after having visited the Musée régional de Rimouski, the Kamouraska Art Centre, the Maison amérindienne de Mont Saint-Hilaire, the Musée amérindien de Mashteuiatsh, the Musée Huron-Wendat, finally stops in Odanak.  Microcosm is the 4th edition of the project Innovation métiers d'art of the corporation Métiers d'art/Bas-Saint-Laurent.
Innovation métiers d'art is a creative project that consists of a challenge to innovation and self-improvement launched to artisans, according to a given theme.
Seven artists, all members of the Métiers d'art/BSL corporation, were paired with seven Aboriginal artists from different Nations of Quebec in order to create a work in two stages. First, everyone was led to create a miniature work, given to their partner, which was then integrated into each artist's final work. It is a creative experience that requires everyone to create outside their comfort zone, focusing on research, innovation and exploration of new techniques or materials.
Twin artists
>Josée Desjardins and Eruoma Awashish; Marius Harton and Sylvie Bernard; Annette Albert and Marcel Dominique; Emmanuel Guy and Sarah Cleary; Ito Laïla LeFrançois and Virginia Pésémapéo Bordeleau; Manon Lortie and Jacques Newashish; Josée Bourgoin and Teharihulen Michel Savard.
Le Musée des Abénakis
Le Musée des Abénakis aims to study, document and promote the millennial history and culture of the Abenaki people. At the same time, he is also interested in the experiences and achievements of other First Nations by showcasing the creations of contemporary artists. This collaboration with the Métiers d'art/Bas-Saint-Laurent corporation allows the dissemination of the talent of First Nations artists and the rapprochement between Aboriginal and non-Aboriginal people. Since 1965, the Museum has been promoting the cultural development of the Abenaki First Nation and the conservation of its millennial traditions. Having welcomed several thousand visitors since its opening, the Musée des Abénakis is a dynamic place for educational and cultural dissemination and animation.
The Musée des Abénakis is subsidized by the Ministère de la Culture et des Communications du Québec and by the Conseil des Abénakis d'Odanak.
– 30 –
Pour informations :
Vicky Desfossés-Bégin, agente médiation et communications
Musée des Abénakis,
108, rue Waban-Aki, Odanak, JOG 1H0
(450) 568-2600
www.museeabenakis.ca