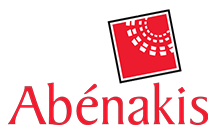 Press release
For immediate release
La 8e edition of the benefit cocktail of the Musée des Abénakis under the sign of success
Odanak, March 25, 2019 – More than 100 friends and partners of the Musée des Abénakis gathered on March 21 to participate in the most recent edition of its annual fundraising cocktail. Thanks to the presence of guests and the generous contribution of 25 sponsors, the Musée des Abénakis is delighted to announce that the amount raised is close to $29,000 ($19,000 in net profit). This will make it possible to contribute to the institution's educational and cultural missions.
Once again this year, the participants of the evening were able to discover the artistic and culinary richness of the First Nations and immerse themselves in the contemporary culture of the Abenaki people. Once again this year, the culinary discovery of the evening was entrusted to chef Steve Bissonnette of the restaurant-pub le D'Orsay, in Quebec City. Guests were able to discover unusual appetizers made of smoked salmon, black pudding, elk and deer. DJ Inuk, Geronimo Inutiq, was once again on hand to host this festive evening with his 33-rpm vinyl records.
Our famous silent auction was also back. Indeed, the 13 pieces of Aboriginal and non-Aboriginal artists and craftspeople on offer were all sold; nearly $4,000 was raised through the sale of works!
At the end of the evening, draws and door prizes allowed 10 lucky people to win magnificent prizes, including a trip to Essipit including two nights in a condo and a whale watching cruise, one night at the Montfort Hotel in Nicolet with access to the Nordic spa, two nights in a "Étoile" ready to camp or in an Écho chalet in one of the SÉPAQ's national parks, a package stay in O'tentik at La Mauricie National Park, courtesy of Parks Canada, and a gift certificate from the restaurant-pub le d'Orsay.
The Musée des Abénakis would like to cordially thank all its partners – especially its major sponsors RBC, BLG, Desjardins caisse de Nicolet, Group 132, Dionne Schulze, Construction G. Therrien and the SAQ – as well as all its guests, without whom this event would not have been such a success!
– 30 –
For information:
Vicky Desfossés-Bégin, Mediation and Communications Officer
Musée des Abénakis
108 Waban-Aki Street, Odanak, JOG 1H0
(450) 568-2600